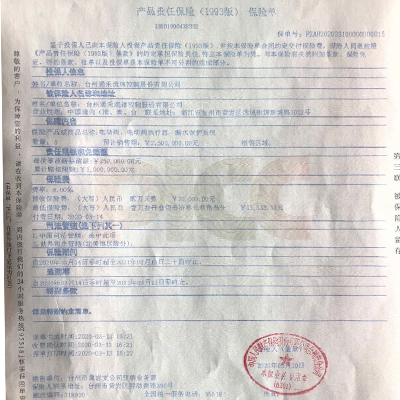 Tonhe products from the PICC of its coverage
Mar 23, 2020
Taizhou Tonhe Flow Control Co.,Ltd is a technological innovation enterprise devoted into developing,manufacturing, selling and technical service on motorized ball valve, electric actuator,wireless water-leak detect and alarm control system, and intelligent fluid control.
In March 13th,2020, Tonhe starts to cooperate with People's Insurance Company of China(PICC) and all of its products are insured under Product Liability Insurance by PICC. The maximum insurance claim amount is one million RMB at the most.
Learn More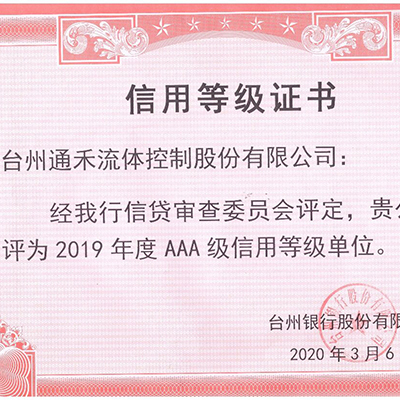 Tonhe Awarded AAA Enterprise Credit Grade Certificate
Mar 23, 2020
Recently,Taizhou Tonhe Flow Control Co.,Ltd awarded the Certificate of Enterprise Credit Grade by Taizhou Bank. In the modern market environment,integrity is crucial to the operation and development of an enterprise. By knowing, bank credit rating is divided into 3 grade as A,B and C. AAA means the bank appraises more than 90 points of enterprise credit, asset-liability ratio,interest repayment rate and maturity credit repayment rate are all in full points. Cash flow indexes must not be less than 5 points, if anyone of them is not able to reach the requirements, the most can be awarded as AA.
Learn More